GREAT Campus
modern spaces and business services
Highly personal, flexible and useable buildings with maximum energy sustainability and standards of security and certified fire prevention, ultrafast connection.
Outdoor areas surrounded by nature, only a few minutes from the airport, the train station and the motorway on and off ramps and a bus stop that is directly connected to an elevator. Large parking area and services designed for clients that are in continuous development.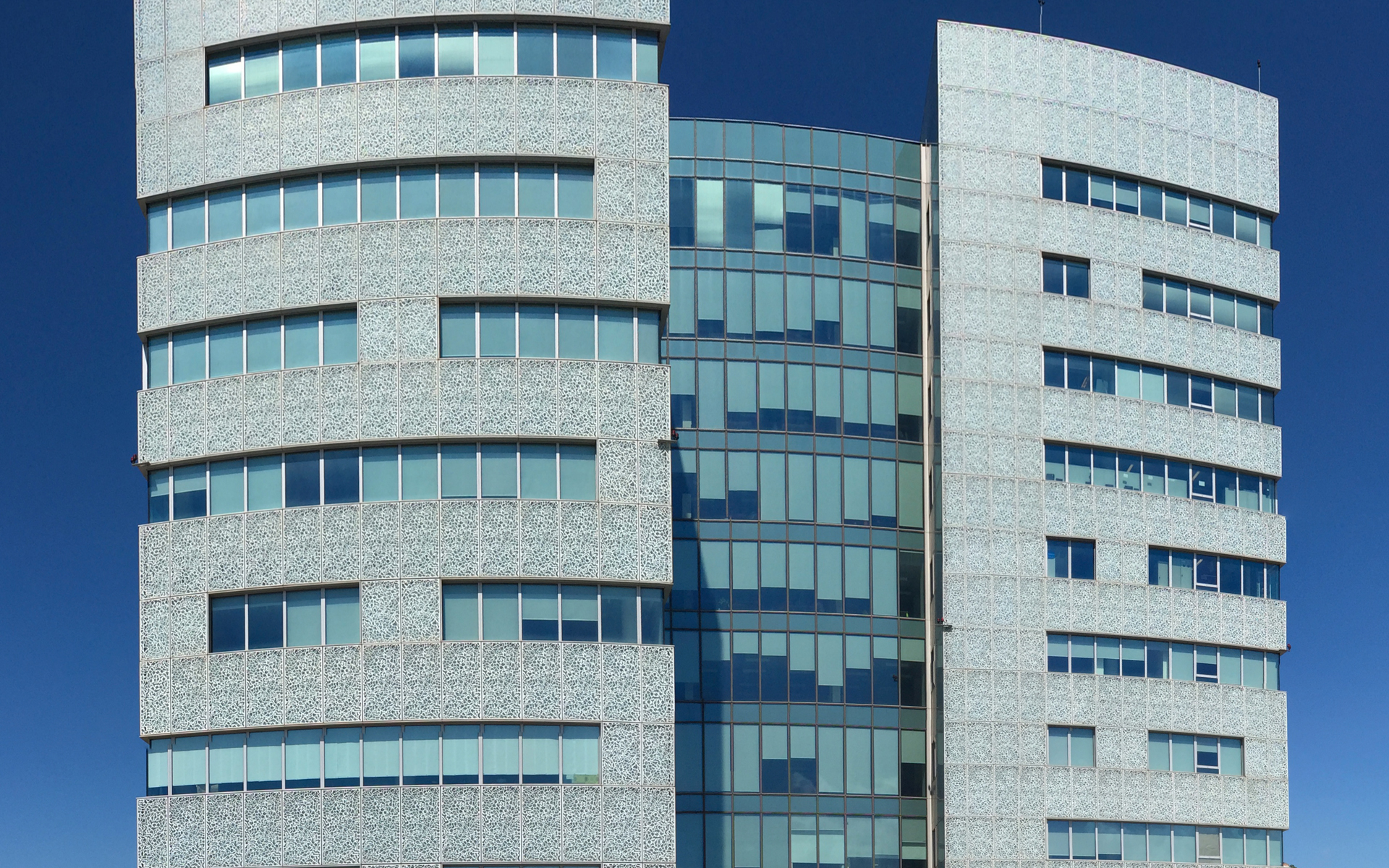 ---
Advantages
Custom made spaces for companies conceived for the maximum efficiency
An architect dedicated to the planning of the area, available with no additional cost
Low cost management, derived from the energy efficiency and the sharing of services
Personalized contracts with each company
Conference and meeting rooms completely equipped
Working alongside large corporations, SMEs, freelances, University and research centers: the ideal place for open innovation
Public and private parking directly connected to the offices
All-inclusive furnishing, cleaning and management services
---
---
200,000 square meters of offices and laboratories available to companies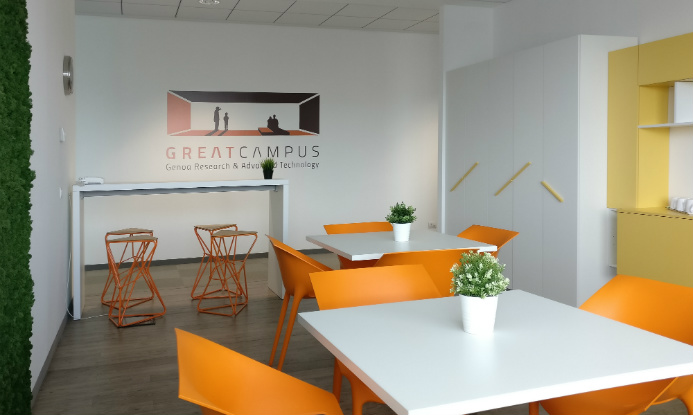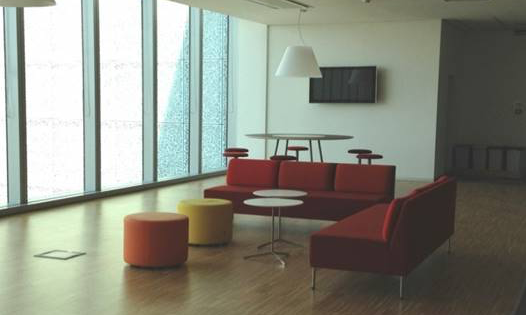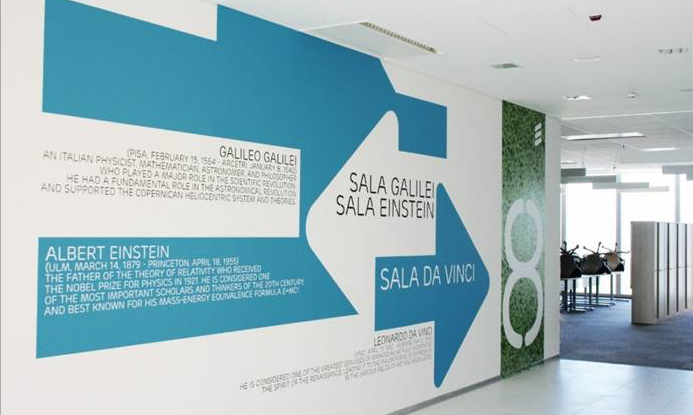 The organization and structure of the GREAT Campus allows companies of different size and from different industries to share an innovative environment and find the perfect place to grow and develop. Great Campus offers more than 200,000 square meters of modernly conceived spaces that are able to serve all business needs and to help businesses evolve. To guaranty the maximum environmental and energy sustainability the offices are lit with LED lights and are connected to a central trigeneration system for the air conditioning and electricity production. 30 Km of double lined fiber optic cables assure a stable and ultrafast connection. Restaurants, cafés, gyms and daycare are already present with much more on the way.
---
TAG - Talent Garden Genova
Talent Garden Genova is the coworking campus inside the park. Started in December of 2013 it has become the benchmark for digital innovators in the region.
TAG is home to the synergy, passion and enthusiasm of many young entrepreneurs and nurturing the beginnings and development of new ideas and business initiatives. This gives everyone the opportunity to try and experience of working at a Scientific Park, which is not only and offer of working space but also occasions and events to meet and mingle with other workers at the park, multinationals and research centers. Because innovation is always born from the fusion of ideas.
---
Companies Directory
In the park many companies are already operating, that vary from startups to research centers, from small and medium sized businesses to multinationals that employ more than 2,000 people including researchers, entrepreneurs and managers. From the perspective of making a complete and vital ecosystem, industrial sectors include telecommunications, healthcare, energy, software development and consulting..