GREAT Campus: simplifying your routine is the center of the project
The Park's services have been created to satisfy the need of those who live and work on Campus. The quality of life and work is the most important thing to us.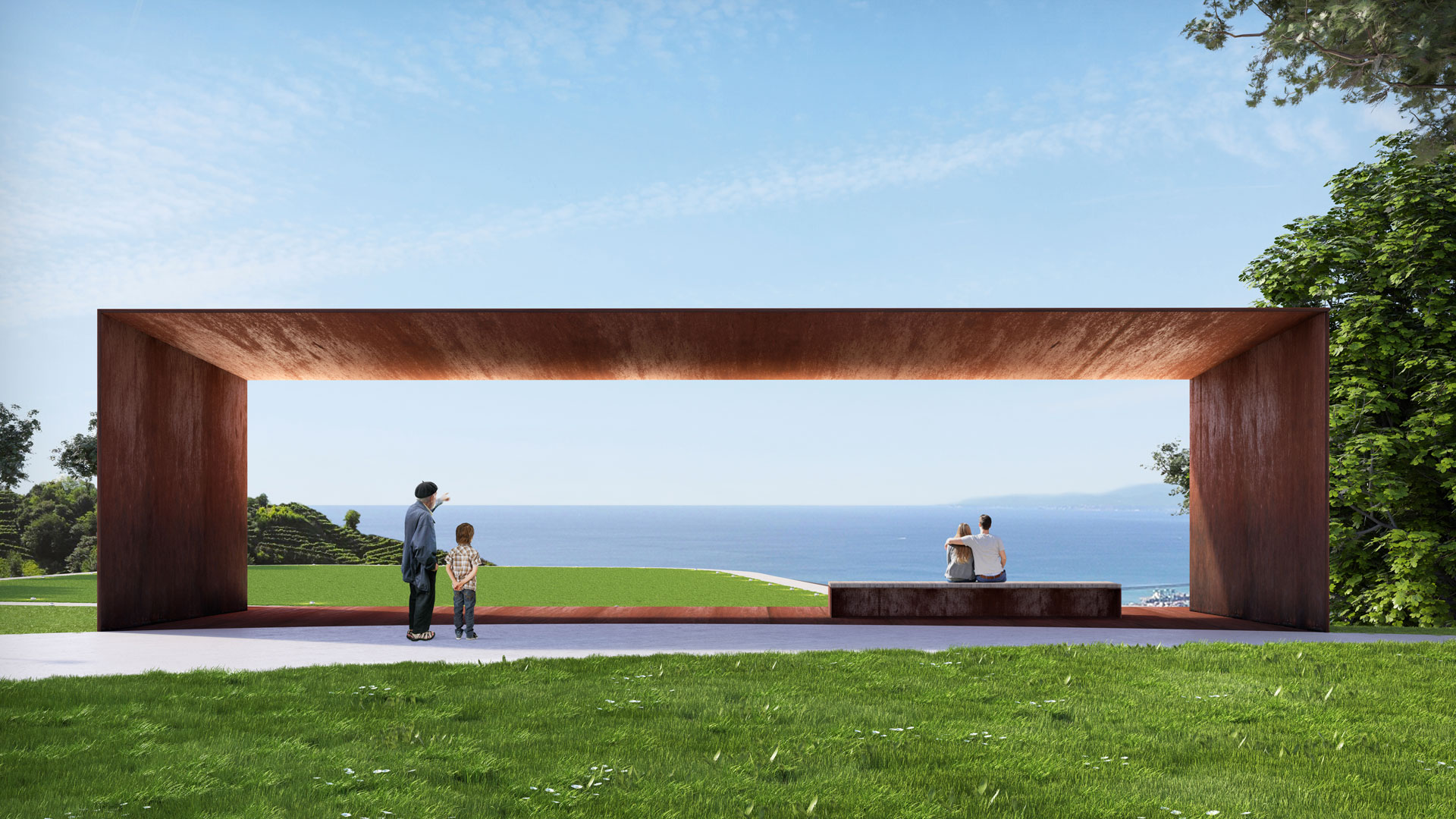 A project with people at the center
           … the parks can break down the barriers between the university and the world of business, creating an environment that favors the commercialization of Research and Development and the creation of new business opportunities. Big corporations can enjoy the parks as a natural living space and it is important that a park is situated conveniently close to residential zones and equipped with services that assure the standard of living that is expected by companies for their employees.
The Park's services have been designed to take care of the needs of the workers and residents of the Campus. All the users' needs, such as research, study, work or free time will be catered to by the Park's design. There will be infrastructure to create a city with green spaces, services and recreational areas to achieve a living and welcoming neighborhood. It will be efficient and interesting with advanced planning, solutions and modern technology to give life to a smart, sustainable city. High standards of living and a capacity to initiate development of productive networks. Services to make your life outside of work as easy and convenient as possible.
Daycare center
0-36 months
The structure, open year-round, has flexible hours and a baby-parking services to meet the needs of working parents. A high standard of care and learning for children from 0-36 months old, as the first daycare center in Liguria to use the Montessori didactic method. The method includes reading, writing, dance, foreign language with native speakers and a cross-cultural focus. Large open areas and a modern kitchen. Free parking. The first daycare center to comply with the new norms of security and surveillance.
Restaurants and
Cafès

Inter-company
restaurant
A large dining room that can accommodate and serve more than 600 people at the same time and is organized with a "free-flow" system to offer the greatest freedom of choice. The meals are seasonal and often special with a specific holiday menu. The menu is created to satisfy every possible dietary need including health and ethno-religious restrictions. Breads and focaccia are made fresh every morning. There is also a private room with table service for lunch meetings.
Broadband and
Free wi-fi
A 400,000 square meter area connected throughout with the highest standard of internet navigation (highspeed 1 Gpbs two directional with a double backup) free and accessible for everyone.

Community
Services and or business agreements reserved for the Campus with smart tools to always be up to date with regional and Park events.

Shopping center
and Carrefour Express supermarket

Coworking
Talent Garden Genova is a digital innovation accelerator: not only a physical coworking space, but also a network that is able to offer support to young people that are launching themselves into the world of business and can benefit and grow from collaboration. In this sense it is a talent and idea nursery that big companies can use as well.

Pharmacy delivery
Pharmacy delivery service directly to your office
Outdoor
event area

A large green field designed and created to act as a theater, cinema or concert space for public events under the open sky

Transportation services
AMT line #5 comes directly and with no stops from the train station (Cornigliano station- PST Erzelli) and line 128 (Piazza di Vittorio-Sestri Ponente train station- PST Erzelli)

Playground
for children
Gym
The Hill Gym is open from 7am to 10pm, with personalized training programs, the newest Technogym brand equipment with TV and internet connection and completely air-conditioned rooms with a panoramic view.

ATM Kiosk

Parcheggi
privati e
pubblici
Il progetto prevede più di 2000 posti auto e oltre 1200 posti moto (Genova è la città delle due ruote), interrati o all'aperto,di cui 1200 posti auto e 500 moto già realizzati, per soddisfare le esigenze di tutti coloro che per scelta o necessità utilizzano per i propri spostamenti un mezzo privato.

Cogeneration
powerplant
Proving heat, air-conditioning and electricity throughout the park and neighboring apartment buildings.There is also a wind turbine that provides 3 MW (equivalent to 1,000 residents) plus solar thermal and photovoltaic systems.
Dog
park

A large fenced in area (around 350 square meters) available for dogs and their owners, where dogs can be left to roam freely on a manicured lawn and plenty of space. The management has partnered with the VER Civil Protection Group, which has a dedicated space for dog training activities and that will also help in the organization of other public events.

24 hour security
The whole Science Park is protected by a state of the art surveillance system, manned 24 hours a day. In the new fenceless and open park there will be first aid stations and a telephone connected directly to the security office. The lighting will also adapt and change for every season. There will also be a radio system that will not only play music but also serve as and emergency broadcast system.