GREAT Campus:
hub for business, research and quality of life
We are creating a place where students, researchers, entrepreneurs and managers can meet, exchange ideas and share their competencies in order to grow and live together in an environment where quality of life is the central focus.
the largest science park in Italy
of green park designed for events and exhibitions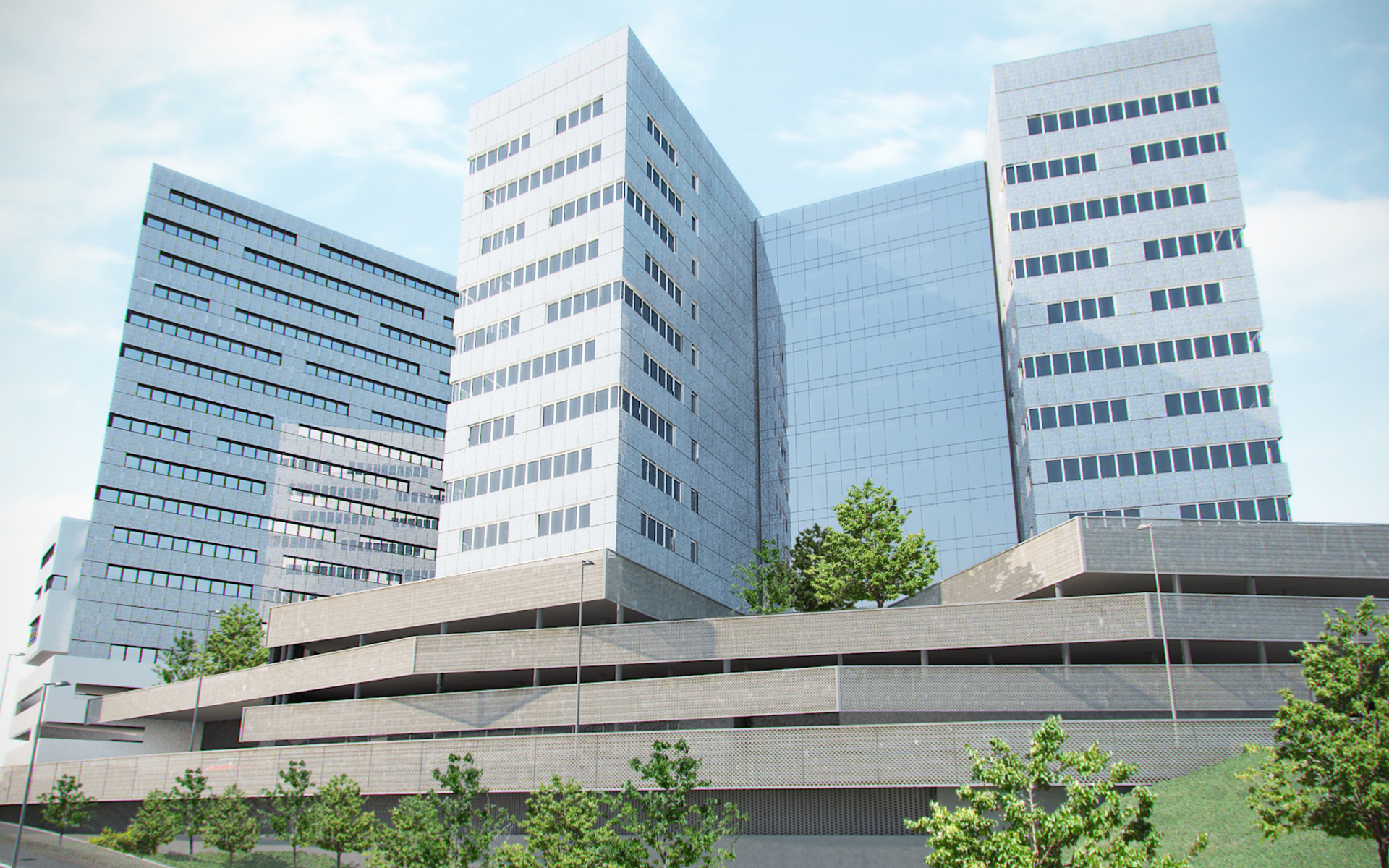 More than 4000.000 square meters for the largest science park in Italy
Internationally, the most important science and technology parks have demonstrated that the best synergy between business and research centers and training centers is made possible when a continuous flow of movement between work, meetings, studies, recreation and relaxation exists together with high quality spaces that are likely to increase the quality of life..
The intermingling of different professional disciplines with a rich, stimulating and positive environment favors creativity and a collaborative spirit and allows for the development of a space created for work, family and free-time.
This is the principle that has guided the GREAT Campus project, where laboratories and modern work spaces, comfortable residences, commercial services for families, cultural event spaces and sport and free-time facilities are all conceived in a shared and harmonious design for a project that works seven days a week and is integrated with the surrounding neighborhoods.


Why Genoa?
In Genoa, there is a strong network of hi-tech businesses that operate in the automation, robotics and biomedical industries. There are about 15,000 workers and over 100 companies already here, including Ansaldo STS, Ansaldo Energia, SelexES, Ericsson, Siemens, ABB, Esaote, Piaggio, Alcatel Lucent, D'Appollonia, Liguria Digitale, Alten and Rina.
The area is selected for subsidies dedicated to industrial enterprises – area 107/3c
The University of Genoa and its departments are listed at top of all national classifications and boast the highest level of interdisciplinary cooperation
The area is characterized by the presence of important institutes from the National Board of Research CNR (including Biophysics, Information Technology, Intelligent Automation Systems, Marine Sciences and Macromolecular Science) and is the headquarters of the Italian Institute of Technology (IIT)
Genoa is a vibrant and culturally active city, with a high standard of living, an international airport in the city center and high speed trains.
Road access
In-depth studies of traffic and road conditions, approved in the Planning Agreement, have led to a project that is being implemented in stages. Motorway access has already been completely rebuilt all the way to Via Melen and the new scenic road of Via Perotto has also been opened.
By December 2016 construction on the second stretch of the sea-side road that links the western part of the city and the central flyover road will begin. GHT will create a direct connection from Erzelli to the sea-side road which will make it possible to reach the city center in less than 20 minutes. The project is designed to integrate with public transport according to the socio-economic transformation of the surrounding neighborhoods and the estimated number of people that will be moving to the area.
The Campus is part of the HUB that will consist of the Genoa airport railway station, that will connect directly the airport, Erzelli and the railway line with a funicular system that is already partly funded by the European Union and will make one of the most important and well connected Hubs in Europe.
MASTERPLAN
Discover the project. Explore the map.

The masterplan is a collaborative effort between several design groups and architectural firms that have been selected from among the most successful at the national and international levels, including the Mario Bellini Architects Studio.
GREEN AREAS
A 220,000 square meters park (more than half of the total area) of which the first 25,000 square meters will be available to citizens by 2017. A green space designed for living and working outdoors, without fences and with integrated courtyards and buildings. Always open, with 24/7 security, with services and bike paths, wifi coverage and benches with recharging stations for laptops. Designed from the beginning to host exhibitions and events, it is also a place for tourists to visit before hopping on their flights. The children's playground, and a well-managed dog park, make it the ideal place for families and outdoor sports.
UNIVERSITÀ
The Polytechnic School (60,00 square meters with a possible extension of another 14,500) has been developed like a true American campus with ultra-modern laboratories (including a ship testing tank and a wind tunnel), computerized classrooms with all of the comforts, environmental management and cost controls. The departments and offices will be tailor made for the professors and teachers and were designed through over 100 meetings. A campus built around the students, not just a place to spend time studying but also as a place to hang out in open areas and take advantage of the park's services such as exhibitions and conferences where students can get in touch with researchers and company managers. Students will find numerous spaces for studying on campus with a large library, two cafés and a separate theater for conferences, also open in the evening, in the center of the park's main courtyard. Large outdoors, covered areas will be reserved for the university, designed to be used as large terraces, creating plenty of room for creative use.
The campus has a bus stop with an elevator and stairs that bring you directly to the main entrance and the main courtyard. Under the building there is a two-floor parking garage, one public, one private, directly connected to the classrooms and offices with elevators and with parking spots for 1,200 cars and motorcycles. The park will have many cafeterias, restaurants and cafés, some of which are already open, with others that will be ready in 2017 and located in the soon to be developed shopping center.
There will be sports fields close to the university and the park is also expected to see an increase in offerings for sport and leisure.
Infrastructure works for the city
Road Access
3 km of access roads - already completed
1,5 km - under construction
Hydrological works
Works on 3 streams (landslides prevention in Rio Campasso, Rio Negrone and Rio Secco)
Waterworks
4,8 km of pipes. Park reservoir: 350 mc
---
Gas lines
2 km of lines and a decompression station reserved for the Park
Underground Powerline
2,7 km of underground powerline
Urban renewal
Reclamation of the whole Erzelli area. 220.000 mq of urban park , 25.000 completd by 2017.
---
Renewable Energies
3 MW wind turbine (covering the necessities of 1000 people), photovoltaic and termic solar panels
Cogeneration powerplant
Provides heat, air-conditioning and electricity throughout the park and neighboring apartment buildings
Optical fibre network
30 km of optical fiber cables, Between Project ( 4 k long double backup line), remote control of the systems
---
Energy class A buildings
Eco-sustainable builiding with LED lighting
Sustainable mobility
Charging station station for electric vehicles. Car pooling platform
Community
Services and or business agreements reserved for the Campus with smart tools to always be up to date with regional and Park events.
---